Moving house
There is no doubt that the planning and organization of a house move to USA is much more complex and complicated process than a typical preparation of a local removals. This is because moving a house to U.S. requires the knowledge of international packing, filling out customs documentation, paying duties, quarantine restrictions and other activities that do not occur during the local home relocations. Therefore, if we want our house move to go smoothly we need to plan it carefully and take advantage of the experience of a professional house relocation agent or a shipping company.
How to plan a house move to USA?
Planning an international house move should begin with setting up the criteria that will be followed when choosing a house mover. You should make a list of some conditions taking into account the following: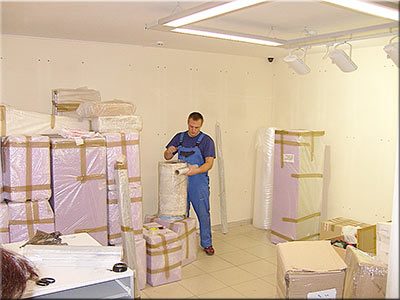 possession of credentials in the field of house shipping to USA
company registration and VAT numbers which will allow to establish how long a particular company has been trading for
experience in international export packing, braking down and reassembling of wardrobes, beds, tables, chest of drawers and other storage units
tailor made, affordable and cheap house moving solutions to USA
the experience in custom documents preparation for the import and export of household goods from the UK to USA
insurance and full responsibility for any damages to common house furniture, electronic equipment, paintings, ornaments, sculptures and other fragile items that may arise during moving home abroad
When choosing the best house removal company you should not be guided by the lowest price offered. Companies offering ridiculously cheap house moving costs to USA will deliver low quality service, which very often results in additional hidden charges.
Check where your house moving company is based
When you compare quotes for moving a house to USA from UK make sure where each mover is based. For example if you are moving from the UK to USA your entire house, you should choose a UK based firm. If you are moving the other way around you should choose a USA based house movers.
A local house shipper seems to be more reasonable choice, not only because you can go and check them, but also because of the large saving on your shipping costs to USA. Using the U.S. based house man and van would be much more expensive than using their local competitors, these differences arise not because of a higher quality of service, but are rather due to higher labour costs and subcontracting jobs to be able to carry out house moves overseas.
International home moving – What and how to pack?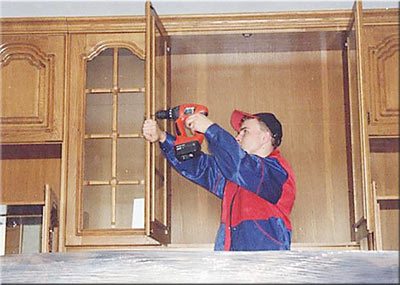 When planning and moving a house to the USA, removals to Philadelphia or any other location, you also need to decide whether you pack up on your own, or you entrust the packing of household things to movers.
If you want to use the time of the move to review all of your items to get rid of some unwanted, old, very often broken and useless stuff you should choose the first variant.
Unfortunately in-house packing requires the selection of proper wrapping materials and boxes. If you were moving house locally you could pack everything using newspapers and banana boxes.
When moving house overseas to America you should use the best boxes and wrapping papers available, simply you should use the highest quality materials. Use new cardboard boxes only. For the customs officers you should pay special attention if you prepare labelling when shipping. You should describe the content of each box. Just get some labels or write a list of items on each box.
Get great ideas on astonishing home decoration options.
If you decide to pack you will not get the insurance for you house items from mover. It is their company policy and the conditions set by their insurer that all items to be insured must be packed by professionals. So what and how to pack? You can pack all domestic items that are not fragile, are of a little value or can't get damaged, for example clothes, shoes, bedding etc.. Fragile, delicate and valuable goods leave for packing for home moving lads. Cheap house moving is possible. Just contact us for a free quote.
If you have some pets in your house and are thinking of taking pets to USA from the UK we can assist too. We can move houses of any sizes: apartments, studios, 1 bedroom houses, 2 and 3 bedroom homes which will fit a full 20 ft container. The bigger 4 and 5 bedroom houses can be moved quite cheap in 40 ft containers. If you do not require a full house move, just a few selected items we offer a shared shipping container services. Please contact us for more details. We will collect your goods from any UK location London, Sheffield, Midlands, Preston, Glasgow and more and move to New York, Los Angeles, Removals to Houston, San Diego, removals to San Jose and anywhere you wish.