Shipping to Houston
Houston is one of the well known cities in America. It has the fourth highest population in the whole country and the highest population in the state of Texas. More than 6 million people are living in the metropolitan area of Houston making it the 5th most populated metropolitan area in the US.
The city which was established close to the Buffalo Bayou's banks in 1836 is the seat of Harri County. It was named Houston in honour of General Sam Houston who led the soldiers to victor during the battle of San Jacinto which situated 40 km (25 miles) east of the point where Houston was founded.
The area has a booming population which started increasing very fast as early as 1901 when oil was discovered. The flourishing railroad and port industries also contributed to the growing population during the early part of 20th century.
Due to its advanced economy and a lot of good paid job opportunities every year a lot of Brits move to Houston from the UK. Given the huge interest in working a living in this part of America we receive each month a number of quotation requests from our clients for shipping to Houston their goods, furniture, boxes and other belongings.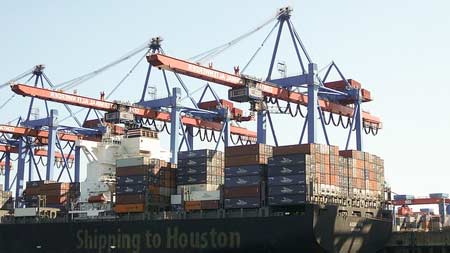 As an experienced UK to Houston movers we are happy to offer to our customers a range of options for their removal from the UK.
If you want to send anything from the UK we can take care of it and will be happy to provide you with our cheap shipping costs to Houston form anywhere in the UK - London, Glasgow, Bristol, Leeds, Edinburgh, Chester, Liverpool, Guildford, Southampton and from many other places.
Given the booming economy and availability of numerous industries, many people from different parts of the world are trooping to this place in search of greener pasture and better employment opportunities thanks to the availability of various kinds of performing industries.
If you are looking for a palce with better opportunity to move to, Houston should top the list of your desired cities. Besides better opportunities, there are a number of other reasons why you should consider moving either alone or with your family to Houston. Here are some of the reasons why you may want to relocate.
Reasons for Moving to Houston from the UK
If you are looking for a quiet home to live with a better job opportunity, then Houston should be one of the best places for you. The Bureau of Statistics rated it as the number one for job opportunities in 2013. During the economic recession, many people in various parts of the world lost their jobs. But all the jobs lost during this period in Houston has been recovered and two more jobs were created for any one job lost during the period. Over 100 international businesses moved and established in in there between 2008 and 2010. These businesses help to enhance employment opportunities in the local region. They available workforce is not enough to meet the requirements of these industries. There is a need for more manpower to serve these industries. Living and working there could give you and your family the extra piece of mind you may be lacking in the UK. Contact our removals to Houston for best relocaiton deals.
Houston economy
The oil and energy industry is the major driving force of the economy in the region known globally as the seat of oil and gas. There are more than 500 energy related industry in the city.
17 energy related Fortune 500 companies are head-quartered in here. 13 out of the 20 largest natural gas transmission firms in the country are located in here.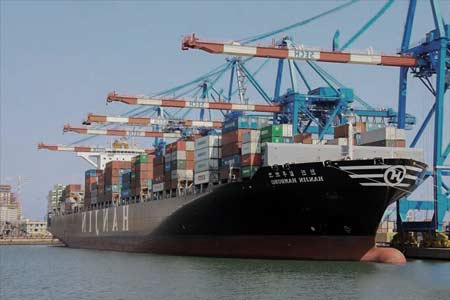 These oil and gas companies provide employment opportunities to the residents of the local zone including British expats.
If you major in an oil and gas related field, you have a better chance of getting employment in the city.
The large number of job vacancies make people from all around the world moving to Houston.
The economy in this terrene for years has been the main reason why you should consider removals to Houston your entire house contents and life. As of 1985, the oil and gas industry accounted for 11 percent of the GAP of the region.
But this is no longer the same today. As more and more industries have been moving to Houston and are being established all over the place including suburbs, the GAP relies less on the oil and gas. As it is now, the oil and gas industry contributes only 11 percent to the GAP of the region.
So, even if you don't have the qualification to work in the energy industry, you can organize the removal to Houston as you will find other industries to work in. Other performing industries in the city are as follow.
Petrochemicals
Aerospace
international trade
shipping industry
tourism, moving, travelling
retail industry
media
finance
Information technology and computer related companies
higher educational system
manufacturing industry
Residents moving to Houston enjoy quality healthcare services. The town has the largest concentration of healthcare organizations. These organizations sponsor and fund numerous researches aimed at providing cure to cancer. The Texas Medical Centre which is located in Houston provides the largest employment in Texas. It has eight academic and research institutions, 21 hospitals, 50 total related organizations that are not profit oriented. If you are a medical professional, you will likely get employment easily in the medical industry. Each year a lot of private clinics and public hospitals are relocating their employees and shipping to Houston their goods and start a new life.
Workers are highly paid in here and thus they are able to live meaningfully and obtain their basic necessity of life. The average annual earnings per job is better in Houston than in any other metropolitan area in the country. Things might seen to be expensive in here but if you juxtapose the cost of things with annual salary of workers in Houston, the reason why the metropolis is rated best pay-check in the US will become clearer to you. Another good news for any person looking to relocate to Houston is that housing is highly affordable. The house or apartment rental costs are cheap. However most of them are available to rent unfurnished. So if you are planning to relocate this may be a good reason for shipping to Houston all your possession.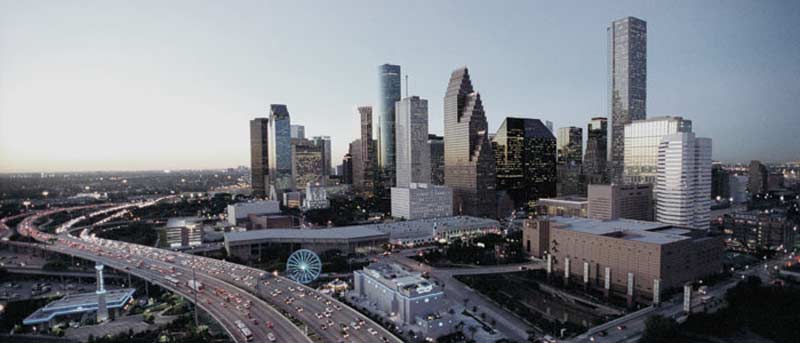 Probably, you will be surprised to hear that New York is no longer the most ethically and racially diverse place in the US. The position has been taken by Houston in recent time. So, if you are coming here, you have opportunity of coming in contact with a lot of people from various places. This will increase your experience and human connection. Besides, you will not find it difficult to adapt to situation of life because you will find a lot of people from the same locality with you.
As one of the most populated places across the globe, Houston has all it takes in order to make life comfortable. There are schools of various levels for any person that will like to further his or her education which is a great reason for British families with children to organize removals to Houston. The city has parks and other places of interest that provide plenty of opportunities for fun lovers and adventurous tourists. There are a lot of things to do and even more places to visit and to explore in case you are coming traveling as a tourist. There are sport clubs in here for lovers of different types of sport.
Is it easy to find a job in Houston?
As it has been said above, there are numerous businesses and industries in various fields of human endeavours in Houston. The indigenous manpower is not big enough to meet the requirements of these companies. Thus, the labour market requires larger workforce to meet the requirements of these companies. So, if you are in the process of removals to Houston in order to find employment, you are most likely going to find one easily regardless of your field of expertise.
Flights to Houston from UK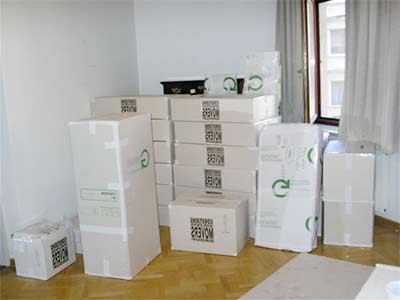 If you are moving from the UK to Houston, you have multiple options to choose from. There are many airlines that provide relatively cheap plane tickets from various UK airports including London, Manchester, Newcastle, Edinburgh and Glasgow to Houston. Some of the airline carriers that provide flights to Houston from the UK are the British Airways, American Airlines, BMI, Continental Airlines, Lufthansa, Iberia Airlines, United Airlines and others. You can also use them for shipping to Houston of excess baggage for example.
The main international airport in Houston is George Bush Intercontinental Airport. This airport rated second to Dallas-Fort Worth International Airport and it is providing trasport to about 40,187,442 passengers as of 2011. This figure made it the 10 busiest airport in North America.
Virtually all flights from the UK both direct and indirect journeys land at this airport. The cost of flights from the UK to Houston differs from airlines to airlines and from airport to airport. For example, the cost of flight from London to Houston is not the same with the cost of flight from Edinburgh to Houston owing to difference in distance and airlines. You can organize your move for much less if you book the flights well in advance.
As the distance from various airports in the UK to Houston differ, the duration of the traveling from these airports also differs. The duration of flights also depends on the speed of the carrier you follow. If you are flying from London with British Airways for example, the flight duration is 10 hours 10 minutes. There are also quite a few freight forwarders that can organize removals of your extra luggage.
Weather in Houston
If you have made up your mind to move to Houston or visit have planned to visit it for the tourism sake, it is important that you know a little bit about its climatic condition. The area has a humid subtropical climatic condition. The warmest and coldest months in the city are August and January respectively. The average temperature in August which is the peak of the summer period is 29.2 degree Celsius. During the cold period, the average temperature in the month of January which is the peak of winter period is 11.7 degree Celsius so there in no need to be shipping to Houston a huge deal of boxes with worm clothing. The commonest weather disasters experienced in the city during the spring period are thunderstorms and tornadoes. The city occasionally experience flooding. Tropical cyclones are also experienced by the city and when they occurred, they cause great damage to the architecture.
Removals to Houston
There are plenty of international moving companies to Houston in the UK but it is not easy to find one that specialise in removals to Houston.
Due to a large number of deliveries carried out towards this directions we can offer some of the best removal services at affordable rates.
What every it is you want to send - a box, sofa, table, chair, fridge, bookcase, car or motorcycle we are the right mover for the job. We can collect from anywhere in the UK and send your cargo directly to your new home. We can also offer national delivery, so contact us also if you are looking for shipping services to Phoenix from Houston.
Every removals to Houston is carried out by sea in a shipping container. Contact us today for your free removal costs.