House decoration option
Great Tips for Decorating Your Home
Everybody wish to have a home that look exceptionally well in terms of all the features including decor. Moving a house is a great opportunity to have your new home perfect. Having a home with perfect house decoration can make you feel really good when you are indoors. A perfect decoration can give your home the ambience that can keep your mind refreshed and cool when you relax indoor. The home decor that are perfectly blending with your home construction and paint can make the home pleasant and welcoming for guests too. It is really so good to hear your friends or relatives admire about the way you have decorated all rooms. Here are some options that can be used for decorating your home.
Displaying Great – Collection Over Dining – Room Table
A dining room – table can be decorated in great way for you to have your living room so excellent in its looks. On a dining table, you need to display the collection of various Chinese porcelains.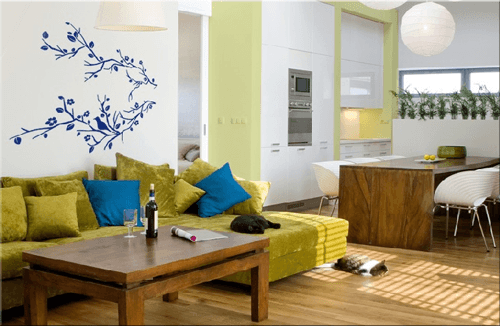 There is no need for these pieces to match with each other but make sure that they look good together. Get variety of porcelains that can blend with each other even when they are having contrasting colours should be chosen. These dining tables can become the centre of attraction of your living room. Elm – plant table can be used for placing the various porcelains as it can really give a vintage look to your living room. You can use this table as dining table if you are in need of an extra dining space.
Interior Curtain to decorate windows
Linen curtains can be used on the track that is spanning the kitchen and the nearby room. This curtain can act as a tool for decoration and also can help in concealing the mess that is there inside the kitchen. This can be the best option that you can choose for decorating your house. You can even use curtains in various other spaces but make sure that the design and the colour of the curtains blend with the overall interior design of your home. When moving to USA you may not be able to take your old curtains as the may have to be contaminated with pest or are simply too old and it is not worth paying for them to be sent with other goods.
Mixing and Matching Your Bedding
Do not choose the traditional version of matching pillow covers and blankets along with your bed spread. You should have a different colour of the pillow cover for your bedspread and blanket should also be different in look. Even out of these differences, they should be able to make a combination. You can easily make such combinations if you are having a good collection of bed spread and pillow set. This style of bedding with mixing and matching can make your bed room called as sailor room. Our moving advice is to buy new bedding in the US.
Antique decoration Inside bathroom option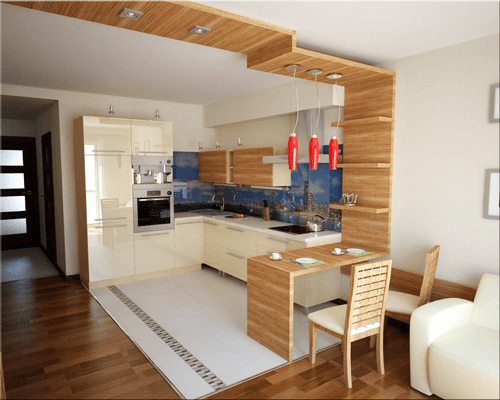 Modern bathrooms are really the places to relax if you are designing it in the right way. Inside the bathroom, if you are keeping an antique piece, it can add beauty to your bathroom. This house decoration option makes your bathroom look exceptionally great. Make sure that you are choosing a piece that can be great in its looks and also should look authentic and can add beauty to your bathroom. Antique furniture are much cheaper in the USA thus our tip is to get them once you have relocated. You must also know that sending antiques to another country involves a risk of your items being damaged during the shipping to USA process. (if you need cheap shipping to Philadelphia - click on 'request free quote' button)
Painting Furniture as White
Furniture that is paint white can be helpful in providing your room with a great look. Even if you are buying old furniture or something that is inexpensive, you can make that piece of furniture look great with white paint. Such kind of white painted furniture can make your room look exceptionally well. You can easily get cheap furniture from market. Choose a paint that is gloss white. It can be curved for giving better looks and the white paint can provide the furniture an awesome look and can add beauty to your room. Find out different ways of shipping furniture.
Covering the Wall Using Plates
You can easily make your walls decorated with plates. All that you need to do is to cover the wall properly with plates that have similar colours and of different shapes. You can colour the plates that you need for making them uniform and be in the colour that you think can make a contrasting look with the colour of your wall. These plates that you stick on the wall can provide an effect similar to a bigger piece of art. This is the cheapest and easiest way for decorating your wall. If you consider taking a lot of kitchen items you may want to read our article about cushioning and padding materials for safe move.
Using Wallpaper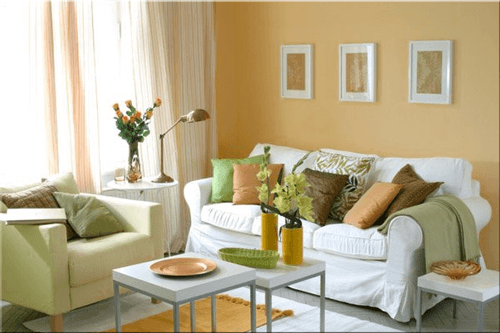 It is always good for you to use wallpaper of your favourite colour and design. This wallpaper can be helpful in covering the vinyl shades of the wall. The wallpaper can give your room with a great look and can make it amazing. You can paint the bed into such a colour that can make the walls look exceptionally good.
Turkish Runners for astonishing home decor
Turkish runners that are designed can be used for decorating the hallways. These Turkish runners can provide your house with a exceptional decor and look that is artistic. Vintage carpets are great choices for transforming a hallway that is plain to a decorated space. Get some shipping boxes to pack all your house decoration materials, items, objects and furniture.
Great Tips and options for Decorating Your Home. Discover practical and astonishing house decoration tips and advice. For more simple solutions, many decoration options to achieve amazing results please visit our website regularly. You can also email us your 10 ten house decoration options.