UK freight forwarders
Our company specializes in international freight forwarding to the U.S. from the UK. More than 30 years of experience in the cargo forwarding industry put us in the position to offer great flexibility to all our customers. At the same time our freight forwarders maintain and constantly improve logistic processes and increase their quality level.
Each of our freight forwarding companies has its own fleet of vehicles. We collect goods from all over the UK and deliver to anywhere in USA, Australia, Canada, just to name a few. The highest quality customer service foreign and domestic as well as maintaining the highest standards are conductive to the development of our forwarding services and let us win tenders.
Long term contracts allow us to offer one of the cheapest freight forwarding rates from all UK, London, Southampton, Liverpool, Glasgow and Aberdeen to USA, moving to New York, Florida, Chicago and more. So far we have forwarded overseas the entire spectrum of cargo type: machinery, furniture, household goods, raw materials and products. We offer weekly furniture shipping to San Diego from any location in the USA.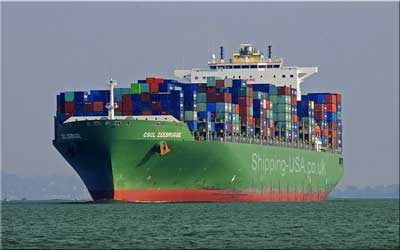 All our customers can contact us for a free international freight forwarding quote. It is also with no obligation. Our quotes are very detailed and consist of full breakdown of costs.
Our freight forwarding prices are based on local rates and are very competitive in comparison to most courier services or cargo collection and delivery forwarders.
What is freight forwarding?
Freight forwarding is the activity of organizing collection and delivery of goods for private and business clients. Freight Forwarder is a legal entity or entrepreneur whose aim is to organize the transport of cargo. Freight forwarders for an adequate fee offer forwarding services to legal entities or individuals, or for their own use. They organize shipments, fill out import forms and issue documents (packing lists, CMR, bill of lading, COTIF/SMGS, sea way-bill or air way-bill). UK freight forwards are commonly and popularly called - shipping companies.
Forwarding service will be every activity consisting of organizing cargo carriage on behalf of a business or a private person and including all necessary additional actions depending of the cargo characteristics leading to the delivery of goods to its final destination. Forwarding companies, like all economic organisations are subject to a number of classifications. Forwarding next to transport and logistics is part of the TFL industry sector ( transport-forwarding-logistics ).
We provide all available types of international freight forwarding modes: rail and road transport, air freight and sea shipping to USA.
Our freight forwarding services from the UK to USA include:
receiving and processing of freight forwarding orders and providing advice related to the cheapest and quickest way of delivery,
choosing best forwarding means
preparing costing and signing contracts of carriage,
offering cargo forwarding insurance package,
preparation of all necessary documentation for the international freight by sea and air to U.S. from UK
collecting consignment from the sender in the UK
preparing and packing the cargo
initiating the sending of the freight and preparation of the professional freight forwarding documentation
loading and collecting
customs clearance
courier service for sending boxes to Phoenix, New York, Washington or standard forwarded cargo delivery to the addressee
UK to USA freight forwarders are also responsible for all activities in connection with the movement of the cargo: packing, collection, repacking, loading, temporary storage, forwarding, unloading, warehousing, distribution in USA, delivery and placing on the request.
Freight forwarding costs
Prices for freight forwarding services are contractual rates based on the weight or the cubic volume of forwarded cargo or on the combination of both. Prices can be also negotiated or be available as a tariff. Freight forwarding rates to USA from the UK may very depends on the size of the forwarding firm. Bigger professional forwarders, due to the amount and volume of goods shipped, are in better position to strike a bargain with shipping lines obtaining lower rates to forward larger volumes of cargo. It is like in everyday life the more you buy the more you save. Average cost of forwarding a 20 ft container to USA from the UK is about £3250 and for shipping a 40ft container about £5500.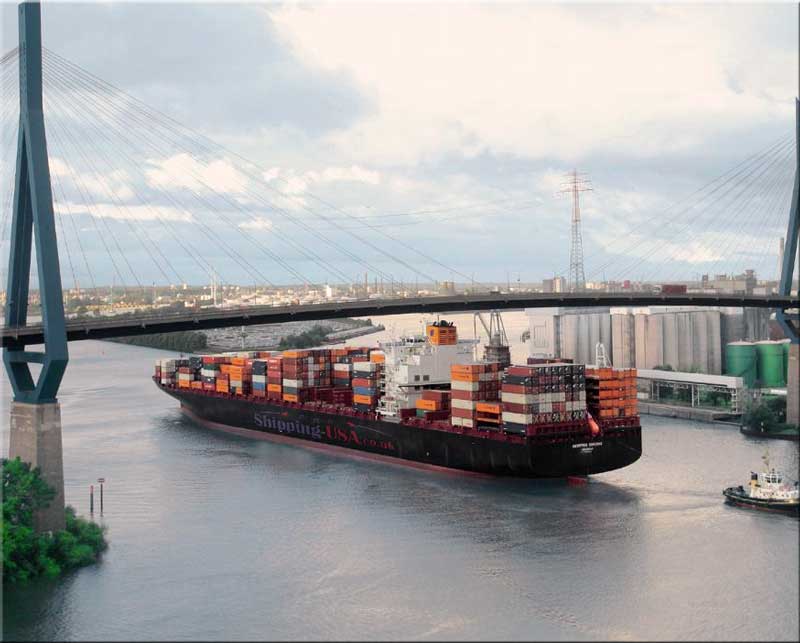 Forwarding furniture and personal belongings - cheap and quick
Freight forwarding services are very widely used by Britons interested in immigration to USA from the UK. Most common items being forwarded to U.S. are domestic furniture like double beds, 2 and 3-seater sofas, couches, armchairs, paintings, antique furniture and all sort of personal stuff which is mostly forwarded in boxes or in barrels. You can also find firms offering UK to USA dog moving services.
Fragile goods such as china, porcelain, ornaments or sculptures are forwarded in specially designed and very often custom made wooden crates which provide extra piece of mind and additional security.
Another very popular field of freight forwarding is excess baggage. It involves forwarding small consignments consisting of boxes, suitcases and sport equipment. This service is mostly used by travellers or people going on a long vacation. The cost of forwarding extra baggage to USA from the UK is relatively cheap in comparison to using passenger airlines.
We can forward to the USA anything you want starting from a small parcel or box ending with wardrobes, tables, dressers, washing machines and even factory plants, production lines and heavy machinery from the building and construction industry.