How to Sell a Motorbike?
Actually there may be a few good reasons why you may want to sell your motorbike. For example you got bored and you want a faster or a new one. You may be also facing a relocation to another country and the cost of shipping may be simply not worth the whole thing. Sometimes it is much cheaper to sell your motorcycles in the UK and buy a new one in Australia. Of course you will not know it until you have obtained the quote and compared it against the bike prices in OZ.
Below you can read an article about selling a used motorbike on the internet auctions, bye advertising in local news papers and find out other options and advice on how to sell a motorbike.
Do you have a motorbike that you would like to sell? If yes, you will find the following motorbike selling tips very useful. Whether it is a classic motorcycle, a 125cc bike, a scooter or a chopper you should learn a few basic things.
Be knowledgeable about the brand and type of motorbike you are selling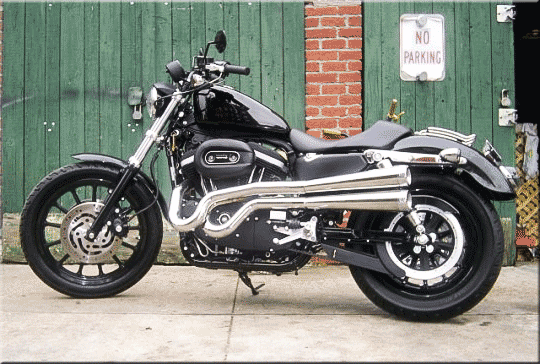 If you are dealing on motorcycle or you are a private seller, it is important that you know your market very well. If you don't know your product or have a deep knowledge of the motorbike you are selling, you will not be able to convince a potential buyer to buy from you.
If you can talk about the brand of the motorbike you're selling, its features, maintenance tips, performance tips, benefits, reliability of your vehicle and other important facts about your product, the buyer will listen with rapt attention and the chances of convincing him to buy will be high.
However, the reverse will be the case if the buyer knows more about the product than you do. So, having a deep knowledge of the motorcycle brand you are selling will give you an edge. Always find similar motorbikes for sale and take a note of their prices. If you ask for too much money your bike will not be sold.
Knowing the motorbike selling terms
There are terminologies used in motorbike business both in dealership and auction. If you are a dealer, it is important that you learn these terms so that you will talk like a professional. If you are a private seller or you want to sell through an auction, it is advisable for you to learn the terms used in auction and also in motorcycles for sale business. Using the terms and understanding them when they are used will make you a professional. Some buyers do not know the meaning of these terms and they will rely on you for their meaning. They may ask you to explain the ones they don't understand especially those that appear in the contract paper. Examples of such terms are buy rate, acquisition fee, annual percentage rate, bump, VIN, and others.
Get your motorcycle ready for auction
If you are selling a used motorcycle whether as a private seller or as a dealer, it is important that you keep your bike neat and in good condition. The first impression the buyer will have about the bike you're selling largely depends on the look of your bike. If the bike looks neat, even if the performance is not great, the external look may attract the buyer and makes him or her to pay for the bike. But no matter how the machine is performing or the features it has, if it does not look neat externally, you will be putting the buyer off. It will take a professional rhetorician to convince the potential buyer to buy the bike. This is why it is good to keep your bike neat and in good condition. If are moving to Australia give it as a main reason why you are selling the motorbike.
Get all the necessary motorbike documentation ready   
Motorbike business is similar to that of cars and other vehicles. Several documents and paperwork are completed and exchanged. Thus a good advice is that before you list your motorcycle for sale, it is important that you get the necessary documents ready and complete all the required paperwork. Examples of document to get ready are ownership document bearing the motorbike VIN and your name, safety certification, used vehicle information package, past history and others. If you are running a new motorbike dealership, you should also have all the required documents ready. It is not proper to start preparing any document when the buyer has made payment or has finalised the deal with you. It will only waste the buyer's time.
Where to list the motorcycle for sale
If you are selling a used motorbike on your own, there are different online sources where you can list it. But it is advisable to list it on popular online market places such as eBay, Craigslist, Trader, Kijiji and others. You can also list it in auction site or even your local motorcycle meets. Alternatively, you can sell it via a dealership. Take this bike selling tip as a main rule - clean your bike properly and take a lot of pictures. Choose the best ones and publish them on the internet. The best way to sell a motorbike is to show it. It will also save you some time as the pictures will present the bike, its colours and dents (if any) to the prospects so they know what to expect. Do not try to hide anything as people do not like it. You can contact us for more motorbike for sale listing and advertising advice and tips.
Be a flexible seller
There is always exception to every rule. So the advice is you should be flexible with the potential buyer. If a buyer wants to test drive the motorbike, you should not insist on "test rides only when full payment has been made." You can accept part payment or go with the buyer during the test drive. The rule of the thump is to make the transaction easy and less stressful for the buyer. But this does not mean that you should overlook your interest or put it at risk.
Sell extras and motorbike parts separately
If there are some extra parts or after-market parts you attached to the bike by yourself, that is, those not included by the manufacturer, you can sell them differently in order to make more money.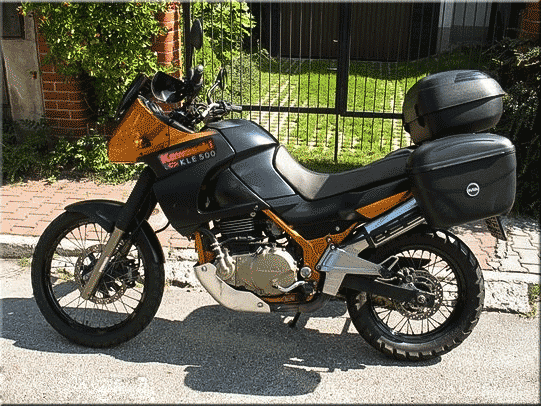 Things like motorbike clothing, buts, bike helmet, gloves can be soled separately too.
Hand over the document to the buyer after payment has been made.  
Cheap 50cc motorbikes for sale
Used kids motorbikes for sale advice
Off road, motorcycles helmets
Motorbikes trailers
What motorbike clothing should you buy?
vintage and quad bikes selling tips
Trikes for sale
Selling a bike advice