Buying a Motorbike Helmet Tips
If you are a motorcyclist or a motorbike rider, one of the safety gears that you should have is the helmet. When it is time for you to buy a helmet, it is important that you buy the right one because riding with the well-fitted helmet can save your life in case of accident. So, if you have a motorbike, you should not ride the bike until you are able to acquire the right helmet. When it is time for you to buy a new one, here are some tips to help you choose the best your money can afford.
Getting the right match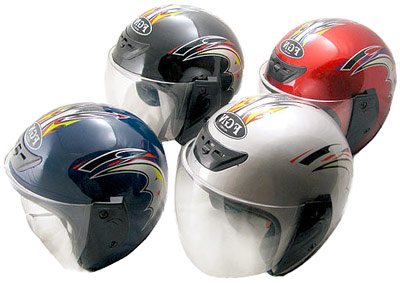 There are no two persons that have exactly the same shape and size of heads. While some people have fat or big heads, others have small heads. The heads are also differently shaped. This is the reasons why helmet makers produce different sizes of head protectors. So, when you are out there to look for headgear, it is important that you consider the size and shape of your head. As a rule of the thumb, buy a helmet that perfectly fits you.
When you are riding with such type of helmet, it will not fall off your head or blown away by breeze. Besides, helmets protect the air of the rider from excess noise oozing from the motorbike or even from the moving air. This function of the headgear can only be realized if your helmet fits your head perfectly well. If it does not fit your head or if it is oversized hard hat, there will be spaces or opening for air and noise to penetrate your head. When considering the shape of your head, you should be able to make a distinction between your head shape and your face shape. There is the tendency for some people to confuse the two. They are not the same thing.
One point that you should always bear in mind whe purchasing a motorbike helmet is that if it is not shaped to suit the shape of your head, you may suffer from pain resulting from pressure points. If your head shape is too oval and the head protector does not perfectly match it, the pressure points will occur at the side of your head but you will express it at your foreheads if your head is too round and your helmet is not properly shape to suit it. Therefore, before making payment, you should try to double check how it fits you.
Determine the type of helmet to buy
There are different types of helmets in the market today. It all depends on the type of riding you will engage in. For a long distance ride for example, you will require touring motorbike helmets. If you are engaging in sport, modular motorcycle helmets may be an option for you. If you engage in riding for leisure and as sports, you should consider buying a dual-sport motorcycle helmet. Other types of motorcycle head protectors available in the market today are motor race helmets, Hi-viz motorcycle helmets, open face helmets, half helmets and others.
Buying helmets from overseas
If you want to buy a bike helmet from overseas you should know exactly what you need. First of all you must keep in mind that depends on the country where you are getting the helmet from you may not be able to return it. Our main tip and advice is if you have the possibility to fit on the helmet in a local store, get it from a friend or you have an access to it you should take the exact make, model and size. When checking the helmet price make sure the shipping costs are included.
The type of bike you ride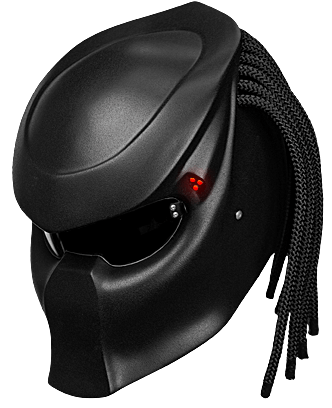 This is one important factor that motorbike riders overlook anytime they are out in the market or online to order for a motorbike helmet. But you should not overlook it.
This is because the type of bike you are riding determines to a greater extent your vulnerability to accidents or your posture or the part of your body that can be more affected in case of accident.
If your bike is a type that when you sit on it to take a ride, you will maintain an upright riding position, then a touring helmet should be the best option for you. With such a bike, you will not be leaning forward.
But with a sport-touring motorbike, you will be leaning forwards a little bit and thus, the most suitable type of helmet for such types of bike is the race or dual-sport helmet.
Each type of bike puts the rider in a particular posture and thus exposes the person to different kinds of risk. So, you should always buy a helmet that will suit the type of bike you are riding.
Consider the type of ride you do
There are different types of roads you ride on. For example, you can engage in highway ride. There are also some people that engage in mountain ride or off-road ride. Each of these types of ride does not expose riders to the same type of risk. For example, if you are riding in a rough terrain or mountainous area, you are more exposed to accidents than a person that rides in tarred road. So, you will need to buy well padded helmet and dual-sport helmets which make it possible for riders to wear goggles. In other words, you should always consider the nature of the road where you will be riding.
Consider how long you will be on the bike
The longer you ride, the more protection your will require because you will be exposed to more danger. On the other hand, if you ride for a short duration, then you are not very much exposed to danger. A short distance rider may not have to go for very expensive helmet. An inexpensive lid may be all that he will require.
Consider safety features and rating
A good motorbike helmet should be well padded to offer maximum protection to the head of the rider in case the rider falls off the motorbike and hits his head on the ground. The cushion effect provided by the helmet will protect the head from breaking. So, ensure that the helmet is well padded or that it has the necessary features. When it comes to necessary features, two types of ratings are available, namely, legally required rating and rating provided by a third-party organization. The former does not require any testing but it is a generally accepted standard by law in a location.
For example, in Europe, ECE 22.05 is the generally accepted rating. The latter is tested and approved by a third party. The third party tester gets the helmet from the producer for testing according to established standard. SNELL and SHARP are typical examples of helmet testers. Tested and rated helmets normally come with the label or logo from the tester to show it has been tested. So, when it is time for you to purchase your motorbike helmet, you have to check whether its safety features have been tested and approved.
Consider the aesthetic or visual appeal of the helmet
Nowadays, the use of helmet is no longer limited to safety reasons; there is also aesthetic aspect of it. So, you should also consider the beauty of the helmet you want to buy. In other words, a good helmet should combine function and beauty.
Consider motorcyle helmet price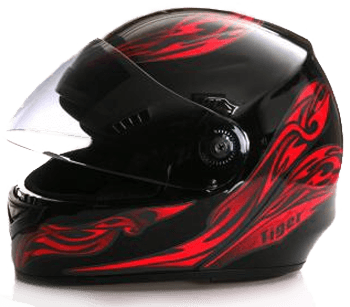 When you have made up your mind to opt for a particular type of motorbike helmet, you should shop around in order to get the best buy on it. Also ensure that you buy from a reliable seller especially if you're ordering for it from online marketplace such as Amazon, eBay and others. If you buy from oversea make sure the motorcycle shipping helmet fees and customs charges have been included.
The above are some of the tips to help you choose the right motorbike helmet.