Motorbike Breakdown Cover Options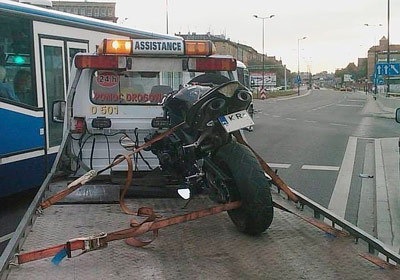 Motorbike breakdown is one experience that no rider will like to have. It can be very stressful and painful to stay at a roadside whether in a familiar place or unfamiliar without any cover against the element of the weather such as rain, sun and wind.
In order to make up or compensate for the suffering you may experience if you are a victim of a breakdown, it is important that you buy a suitable breakdown cover. When you buy a breakdown cover, you will at least have a peace of mind that you will get help if you suffer a breakdown.
Just call you breakdown provider an you will get help as soon as possible. How long it will take you to get help depends on your breakdown policy. Some providers will be available to where you are within 30 minutes from the time you call them.
However, one thing is buying a breakdown cover, another thing is getting a breakdown cover that's worth the cost. As the number of motorbike owners is increasing on daily basis, there is a number of insurance companies that offer breakdown cover to motorbike riders that require them.
Just as there are different types of insurance covers, there are different types of breakdown cover. So, it is important that you find a breakdown cover that is not just affordable but also suit your need. Below are some of the breakdown types that you should know.
Breakdown personal cover
As implicit from the name, this type of breakdown cover policy is designed to cover the rider during breakdowns. Since, it covers the person, it is more expensive than the other types of breakdown covers. The policy can extend to second person carried by the rider.
It can also be limited to the rider. It all depends on the terms of agreement with the breakdown provider. It is suitable for any person who has more than one motorbike.
Break motorbike cover: As the name already tells you, this type of insurance cover is meant to cover the motorbike only. The rider is not covered here. Given this, it is less expensive than personal insurance.
The problem with this type of cover is that only a motorbike may be covered at a time. So, it is not suitable for people that have more than one bike. They have also purchase another breakdown cover for their second bike in which case, they will end up paying more money.
The above are the two major types of motorcycle covers but there are also different levels of covers
Here are the various levels of cover.
Roadside level cover: In this level of cover, the breakdown provider will send an engineer to have your motorbike fixed for you at the roadside. However, if the problem cannot be fixed at the roadside or the engineer is not capable of doing that there, the motorbike will be towed to the provider's garage at their own expenses. But you will have to pay for the cost of replacement of parts.
National: In addition to what is provided at the roadside level cover, in this type of cover, if the initial attempt to repair vehicle fails, you and the passenger with you (if any) will be taken to any destination you want at the expense of the provider of the breakdown cover services.
Home start level: In the above mentioned two levels, repair services are provided for breakdown that happens outside home even though the distance where such a help can be provided is normally stated in the policy of the breakdown cover. But at the level of home start, repair services are provided for breakdown outside and at home.
Onward travel: This is the most expensive level of breakdown cover because it is more compressive than others. It offers all the benefits of other levels of breakdown and also pay for accommodation and additional travel that arise as result of the breakdown. However, there is always a limit to the amount to claim.
Are you shipping a motorbike and need a right company to do it? Contact us today.
Things that should be covered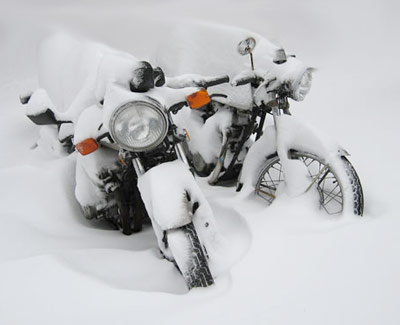 Now you have known the various types and levels of breakdown covers, when you are buying a breakdown policy, you should ensure that your breakdown covers certain essentials. There are important things that should be covered by the breakdown and they include the following.
Ensure that the areas you ride your motorbike are covered by the breakdown cover. There is always limitation to the areas that are covered.
Your helmets and other safety gears should be covered by a breakdown cover as well.
If you're buying a breakdown cover for your motorbike, you should ensure that the engine of the motorbike is covered as well as other essential parts of your motorbike.
Recommended breakdown providers There are a number of breakdown providers but some are more reliable than others. Here are some reliable breakdown providers that you may consider using their services.
AA Motorcycle Insurance
AA Motorcycle insurance is one of the most reliable and reputable breakdown cover providers that have established reputation over the years by providing quality services. The company provide 4 levels of breakdown coverage, namely, stay mobile, relay, home start and roadside assistance. It provides a personal breakdown cover that covers all type of vehicles including a car and motorbike. So, if you have a motorbike and a car, you don't have to buy two personal breakdown cover for them. One is enough for all of them. To ensure excellent service, this breakdown provider has motorbike patrols services that handle breakdowns. S
RAC breakdown
This is another great breakdown provider. It offers various kinds of motorbike breakdown cover to motorbike riders.  The company has motorbike stands as well as motorbike trailers and dedicated motorbike training for their London patrol.
Green Flag The Green Flag is another highly rated breakdown providers with a 30 minutes response time. In case they are not able to get to you within an hour, you will get a 10 GBP money back.
The above are some of the reliable and reputable breakdown providers. There are other good breakdown providers located at many places in the UK. If you are buying a breakdown cover, it is important that you consider your driving needs and ensure that you buy a cover that will suit you.