Motorcycles for Kids Overview
Most adult riders started riding as kids. However, they did not begin riding with the motorcycles they are using today. Their parents bought them kids' motorcycles which they started with and as they were growing up, they began using higher petrol powered engine motorcycles.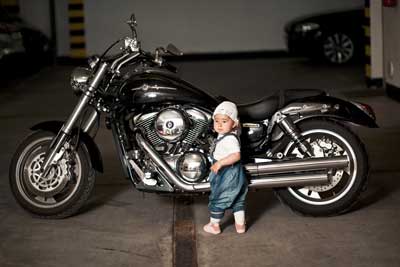 If you have a kid and you want to teach him or her how to ride or your kid wants to ride like some of his friends, it is important that you get the kid a suitable motorcycle designed for people of his age. Before entering the market to search for the right motorcycle for your kids, there are some important questions that you should ask yourself.
The answer to these questions will determine the type of kids' motorcycle you should buy for him or her or whether he or she should ride a motorcycle or not. Check out our most popular motorcycles for kids overview. Also if you are relocating and planning to take your kid's bike with you you may be interested in our shipping a motorbike services.
Racing or riding
The first question to ask is "do you want your child to ride a motorcycle." If you don't want him to ride or race, there is no need to buy the bike for him. But if you want him to race, then you can go on to buy a motorcycle for him. However, there is nothing wrong in allowing a child to race if the child has interest in it.
How old is your child
The second question you should ask yourself is "what is the age of your child." Before you should allow your kid to race, the kid should be able to handle the bike's power and has the ability to hold the bike up if it leans over. However, you don't have to underrate your child or undermine his ability. If your child is capable of holding the bike and you have the money, there is nothing wrong in buying him or her motorcycle.
Buying a motorbike for a kid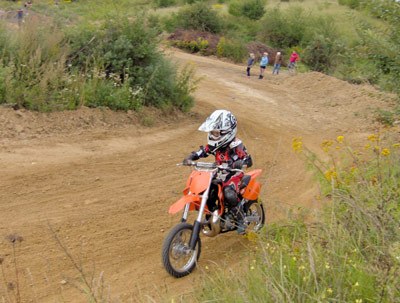 Having answered these questions, if you are satisfied that your child can ride a motorcycle, you can go on and buy one for the child. Below are some of the most popular and suitable motorcycles for kids that you should know when it is time for you to buy a motorbike for your kid.
Two types of motorcycles are basically available for children who are between the ages of 3 and 7 years. 2-stroke oil injected engine motorcycle is the first type of motorcycles suitable for children within this age. The oil is automatically injected into the fuel by the injector system of the 2 stroke engine before the fuel goes to the engine.
In the 4 stroke engine, there is no mixture of gasoline and oil. It is powered directly by the gasoline. It works in similar way with a car by using the oil in the crankcase to lubricate the engine of the motorcycle. To maintain lubrication, the user has to be checking the oil level to ensure it is at the normal level stipulated by the designers. But in the 2 stroke engine, the mixture of oil and fuel lubricates the engine. There are different brands and products with any of these types of engines. They are as follows:
2 stroke engine
4-stroke engine

Yamaha PW 50
KTM Mini Adventure
Cobra CX50 OI
Suzuki JR 50

Honda CRF 50
Yamaha TTR 50E
Honda XR 50
Kids Safety on the bike
The fact that these models of motorcycles are referred to as children's motorcycles does not mean that they cannot provide the rider with a quite ride. Given that they are made for children, their seat height is much reduced and they also have less suspension travel when compared with the more advanced motorcycle.
Each of these bikes comes with amazing unique features that mark them out. However, they are not the only kid motorcycles that you will find in the market today. Each of them will provide a perfect riding experience to the rider. If you are able to procure one for your younger rider, ensure that your kid has the right gear and that he puts on the necessary safety wear before driving out with his or her motorcycle. Whether he or she is riding within the compound or outside the compound, it is important that you have your eyes on the younger rider in order to ensure that he or she is properly attended to in case of accidents.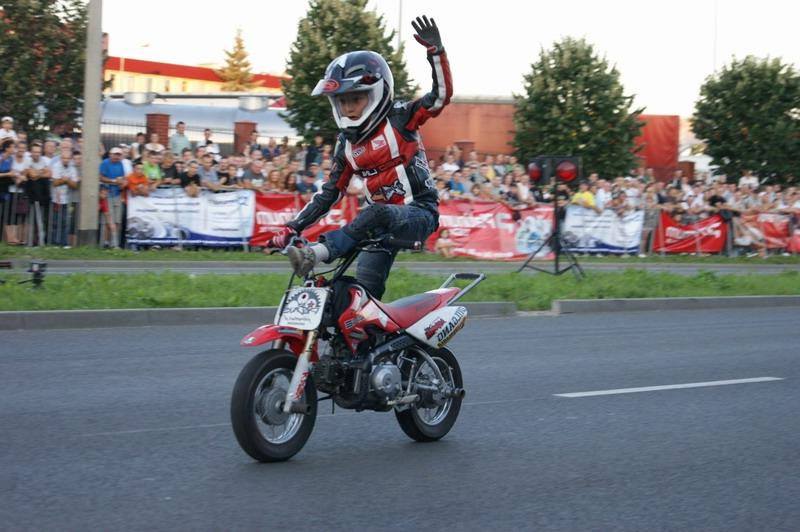 Bike classification
Besides classifying the children's motorcycles according to their makers and engine types, they can also be classified according to the type of ride involved. In this regard, there are off-road motorcycles for kids. You will also find motorbikes that are meant for normal and casual riding just in a compound. Kid's motorcycle can also be classified based on its source of power. There are electric and battery powered kid's motorcycles as well as gas or fuel powered motorcycle. Electric or battery powered motorcycles are different from children's toys.