USA Education System
Studying in the USA has been a dream of many education enthusiasts. If you want to go and do your studies there, it is important that you come to understand exactly how it is structured. This is important so that you do not have too much expectation at a given level. It is also important that you be well prepared.
Terminologies
Public school: this is a type of school that's funded by the state
Grade: this is a term used to refer to the year of study or the mark got in a given exam
Report card: this is a small document in sheet form that is given to by students at the end of a quarter, year or semester. It is given by the school authorities and has a detail of the student's performance in terms of grades/ marks.
Transcript: this is an official document that enumerates the grades achieved by the student, Grade Point Average (GPA), academic honours, class rank etc. it also has the classes that have been completed by the student.
High school diploma: this is a certificate that one is awarded on their completion of high school.
Grade Point Average: this is an average, in numerical, of the final grades that one garners for his classes.
Admissions tests: The SAT and ACT are exams used in the admission of students to the university and many times are not used to calculate the student's final GPA. It's the equivalent of SATs, A levels and GCSEs in the UK
Academic Year: The USA school year is shorter than many countries and has got two semesters. The first one is the fall semester that runs from mid-August / early September to December / January. The second is the spring semester which runs from January to end of May / mid-June.
Some of the holidays that students will be exempted from school include; Good Friday & Easter Monday, Thanksgiving holiday (coming on Thursday & Friday in mid-November), Martin Luther King Junior Day (celebrated in mid-January), Memorial Day (celebrated in late May) and Labour Day (celebrated in early September). There is also a spring break that's always a week long, two weeks for celebrating Christmas and some two full days break.
Do you need shipping tu USA from UK? Contact us today for a free quote!
Grade Levels in American schools
There is a slight variance per state in terms of the age which school is to be attended. However, on average, those between the age gap of Five/Six and sixteen years of age are required to have a compulsory basic education that's starts from elementary education to high school education.
The grades and levels of the USA education are summarized below. Some parents prefer to take their children to some preschools before they officially begin schooling. All preschools are privately owned.
Age Level of Study Grade
3 - 4 - Pre-school level - Not Applicable - Nursery School
5 - 10 - Primary School level - Kindergarten - 5th
11 - 13 - Middle School level - 6th - 8th
14 - 18 High School level - 9th - 12th (Senior/Freshman) 
Kindergarten is the equivalent of the first year of a student in school. A kindergarten can also have an elementary school with them and these combined are called primary schools. In elementary schools, instructions are provided in the fundamental skills of writing, reading, USA history, arithmetic's, geography, crafts, civics, health, physical education and science. During middle school, foreign languages are often introduced. There is a policy referred to as the 'No Child Left Behind'' which ensures that the students complete exams organized by the states and used to examine; maths, language, arts and science in the third to the eighth grades. This is also done once in high school.
On advancing to junior high school/ middle level, there is slight flexibility in the curriculum since there are both elective and compulsory classes. English, maths and science are the compulsory/ required classes and the students are put in groups according to their performance. Elective classes include foreign languages, chorus and art, home economics and band among others.
The national curriculum ensures that there are lots of consistencies in the general content in the high school curriculum. However, it is in the discretion of the state to set basic requirement of courses that are considered for graduation in high school. These include mathematics, English, physical education, foreign language, social studies which combine geography, government and history.
When a student satisfactorily satisfies the state requirements for graduating from grade twelve, they receive a high school diploma.
Types of Schools in USA
Public schools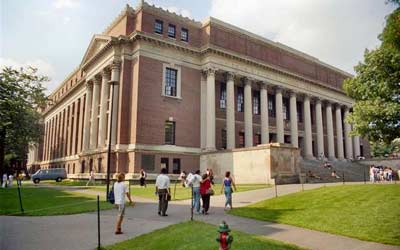 These are state funded institutions that offer free education to the students living within the locality. Local taxes and both federal and state government resources are used to fund these schools which are attended by an average of 85-90% of the students in the United States of America.
The students are assigned schools to attend by their school districts while other districts are known to provide specialized (Magnet), international and chartered schools. Through this system, a child may apply for consideration. This system highly dictates to families the location they can stay in so as to convenience the studies of their young ones.
Even though public schools are designated to students who have reached any educational level, at times the students are always grouped in class sections namely; advanced placements, vocational classes, honours among others. This is based on their achievements together with their goals for post graduate studies which can be- seeking to earn a bachelors degree, entering work force or joining community colleges.
More info about moving to USA!
Private schools
Private schools are schools that are owned by individuals and they charge some fee for running these institutions. Between 5%-10% of the USA student population attends them. They are in many times not subjected to any regulations regarding teaching qualifications and curriculum. They are governed by the owner or a private board that is appointed by the owners.
Assessment
There is no national examinations in the USA like is done in the UK and other countries. Each state has got its own requirement for completion of as grade of studies. In this case, every student strives to complete the high school diploma as per their state's requirement. University entrance is dependent on the GPA, AP, regular, honours- rigour in taking classes, your rank in the class in your year group and by the use of admission tests.
Assessment is generally done throughout the semester through a combination of gradual tests, essays, midterm and final exams, homework tasks, quizzes, group work, classroom participation, attendance and projects. These are the parameters used to give the final grade in each course at the end of every semester.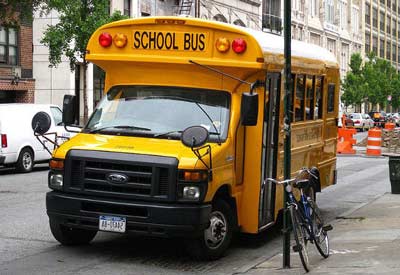 Marks/grades are awarded in letter forms i.e., A+, A, B+, B, and so on. They can also be given in numerical % form. A Grade Point Average (GPA) is gotten from averaging the student's career grades. Class ranks are also awarded per year.
A report card that has the student's performance is sent to the parents at the end of every quarter, semester or year while their average history of academics will be recorded in transcripts. The transcripts will be requested for by universities for evaluation and it lists the classes the student completed, their grades, GPA, academic honours and class rank.
The USA education system is majorly broken down in to pre- higher education system and higher education system.
While the pre-higher education institutions have been discussed above, the higher education systems are enumerated below. They include; Master's or Universities and Colleges, Associate of Arts Colleges, Baccalaureate Colleges,  Specialized Institutions, Doctoral Research Universities and  Post-secondary Vocational & Technical Schools
The credentials in the USA or rather the certification includes Certificate (Sub-bachelor or vocational), High School Diploma, Diploma (Sub-bachelor or vocational), Bachelor's Degree, Associate Degree, First Professional Degree, Master's Degree, Post-bachelor's Diploma/Certificate, Certificate of Advanced Study, Doctorate and Education Specialist Degree. Want to find out more about schools and education system in America? We can provide further information.