Annual Motorbike Maintenance Checklist
The number one thing in the life of your motorbike lies in maintaining it. I have seen many people argue that they bought motorbikes thought to be stronger than that of others as it regards the brand, but are surprised that the other bikes are outliving theirs. This is simply because of lack of maintenance culture. Things will serve you for as long as you wish if you imbibe the culture of maintenance. This becomes more important in the life of vehicles and motorbikes. They are automatic engines that will always malfunction and disappoint you when you do not service and get them in the best conditions.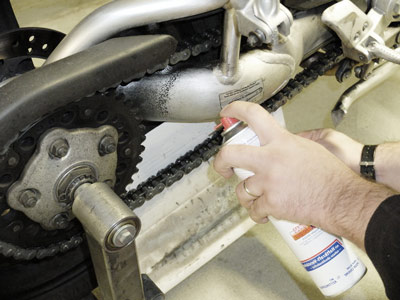 The motorbike is one machine that is very easy to service and maintain. This might not just be because of the size, but because it is very open and free to handle. There are some specific annual maintenance works that the motorbikes need every day. Some of the maintenance works are needed every week, while there are some that can only be done on a monthly basis. Some are even bi yearly.
You may do not know that yet bot the repair costs are a bit more expensive in America than in the UK. So before you start thinking about shipping a motorcycle it is a good idea to keep it well entertained.
But amidst these, there are some maintenance procedures that are supposed to be carried out on your motorbike every year. You do not do these regularly, but failure to effect such every year will put the service of your motorbike in a very huge jeopardy.
The first thing you need to do when you set out for an annual servicing is to disassemble the whole motorbike and overhaul the setting completely. When you do this, your fist port of call should be the main mechanism that makes the motorbike to move, and here I mean the bearing. You have to replace all the bearings at least once every year. After replacing the bearings, you now look towards the brake angle. Here, you are under obligation to change all the brake and shaft cables.
One more observation here is that these replacements are pegged at 6 thousand miles per year, and this means that you need to do this whenever you achieve the 6 thousand miles benchmark. If you are also always ridding in the rain or on the mountains, you should do this more often because of the level of wear and tear involved.
When you are done with this, you can now move to the brake fluid. You will bleed to change the fluid through full bleeding until it is clear. You have to do this both for the front and rear fluids. When you are through, you remove the gas tank from the complete skeleton and clean it properly, after which you drain and dry for some time.
The next place to look at is the exhaust port. You have to clean this well and then service it with anti-seize. The same thing is applicable to the finned nuts and internal rings of the port. The front fork gaiters should be checked and serviced for leaks and water. Make sure that an up to date MOA directory is on the bike.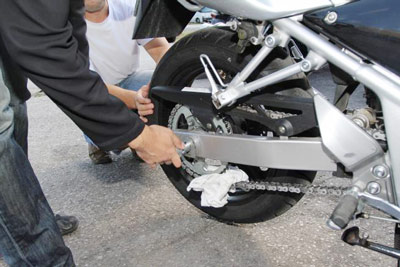 From here, you move to the carburettor enricher screws located on each carburettor. Check the gear teeth and the lube throttle twist. The shift linkage ball ends should be removed and lubed. From here, you move to the spark plugs. You have to replace them every year. When you do this, just go ahead and test the wires and caps. Get to the air filter and replace it as it has served for a full year. This is one of the things you should always have on your annual motorcycle maintenance checklist and things to do list.
From here, get to the joint bolt and check the universal ones. Change the fork oil if it is necessary. You can also replace the transmission oil, rear drive oil and the driveshaft oil.
You can also replace the fuel filters, servicing the leading link in the process. Side car and side car wheel bearings should also be serviced. Other things you should remove and lube includes the clutch lever, brake lever, brake foot lever, and enricher control. The comprehensive thing to do is that all the parts of the motorcycle, especially the areas that encounter wear and tear and the areas that have some amount of lube in it should be checked. Most of them will need to be lubed, while others will need replacement. You have to replace all that needs replacing.
There are many motorcycle maintenance courses, plans, programs, lists to do and test available online. If you like do-it-yourself we are sure you will get your motorbike fixed. There are also plenty of motorbike maintenance superstores where you can get all things that will be needed to keep your bike well maintained.