Furniture dismantling
Many years of experience supported by reliable knowledge make furniture disassembly no headache for us.  Therefore, we can afford to take full responsibility, the stress and all hard work on our shoulder when taking your furniture apart.
Our ultimate goal is to provide reliable, professional dismantling services, to all our private and business customers, resulting in a full satisfaction of each client. As you probably know taking items to pieces is not an easy thing to do and require a lot of creativity and ingenuity.
Over the past years our fitters have developed techniques and acquired skills allowing us to dismantle any piece of furniture – a sofa bed, wardrobe, chest of drawers, table or a desk.
Main reason to dismantle furniture
You may wonder why people dismantle furniture? The answer is simple. Have you ever moved from one house to another? Do you remember how hard it was to fit the large wardrobe or a sofa through the door? Yes, you probably do. Taking furniture apart to smaller components facilitates the relocation process.
There is another good reason for disassembling furniture, much better than the fist one and we are sure you will like it most. Haw you ever wondered why, when you buy new furniture, it is flat packed? The reason is a flat pack wardrobe takes up to five times less space. And the same concerns other domestic furniture like a bookshelf, kitchen table, TV stand, four poster double bed and many more. So for instance if you are moving to USA and would like to reduce your shipping costs by a significant amount of money your should consider the disassembly of furniture. Why the prices are based on the cubic volume. There more you furniture take place in a shipping container to USA the more you will have to pay. Of course not all furniture can be dismantled or if you are exporting antiques as long as it is possible they should be moved in one piece as taking them down can damaged them.
Furniture disassembly services
Modern furniture is characterized by a relatively high diversity of its design. A plurality of different types of furniture and its complex disassembly and assembly solutions require great skills. Without the experience and special tools it is very easy to damage something for which you have paid a lot of money.
Your time is too precious to waste it on learning a one-time activity such as how to dismantle a sofa bed.  For us it's a piece of cake as we do it every day. So if you are planning removals to Philadelhpia from UK or other location, and you are looking for complex shipping services, get in touch with member of our team to discuss your requirements. We will tailor our services to your needs.
We will take care of your furniture, and you can spend your time at what you fancy. We will shorten the disassembly time to minimum giving you more time for your family. We are used to the fact that each project is unique and requires such an approach. That is why we always take into account specific needs and expectations of our clients. See the list of most common house furniture.
We also take care of your house. We protect the floor and walls and make sure we do not leave any rubbish or dirt behind. We leave your home in the same state as it was when we arrived.
Any unforeseen problems we will try to solve with 100% honesty, professionalism and in accordance with your expectations.
How to dismantle a sofa, wardrobe or a couch?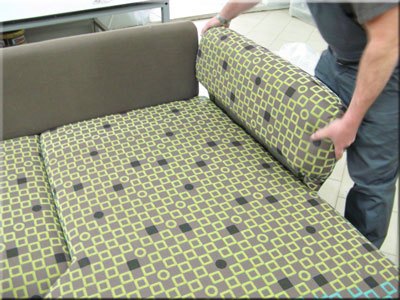 Unfortunately there is not just one instruction or a step by step guide how to dismantle a sofa bed, wardrobe, couch or four poster double bed for moving.
Depends on the manufacture and the design you will need different tools and different approach. The best tip and advice on dismantling furniture we can give you is do not force anything. In most cases if you brake just one component, one part of your furniture you will not be able to assemble it back.
The whole construction will not be stable and secure. So why do not you just call us for professional help with disassembling your furniture. We will prepare it for shipping to USA and any other country in the world.
Our advantages:
We use only professional, branded power tools
We know how to dismantle a sofa bed for moving
We know how to disassemble a couch, wardrobe and other items
We know how to take apart IKEA furniture
We use experienced and trained dismantlers
Our UK furniture dismantling company provides 100% guarantee, an efficient and professionally executed projects of any scale, often going beyond the original frame.