Cost of living in the U.S. – How much will you need to survive the first month!
Recently we have posted an article about how much is £10 worth if you take it with you to a supermarket in the USA. Today we want to expand and close off the issue of the cost of living in the US.
Let's suppose you want to move to the USA. How much money do you need to save to survive the first month of your stay? What living costs can you expect?
The flight
Starting from scratch, the first thing you will need is a ticket. If you are not in hurry, have plenty of time and your departure date from the UK to the USA is flexible, you can hunt for promotion.
If that's the case you will pay approximately $ 650 for a one-way flight, even though the normal prices start at $ 800. If you are lucky and patient enough you can get a special deal for a roundtrip for as little as $ 1,000.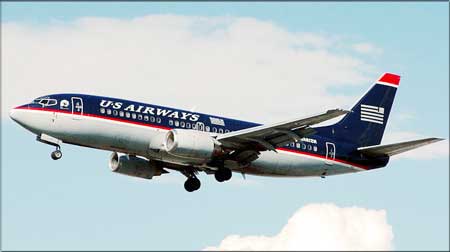 Once landed, tired with 15h long flight from the UK to the USA and you finally put your foot on the American soil, you think only about one thing. Just to go to sleep, recover and to cope with the time difference.
Fist month accommodation
Of course you need to have a place to stay. And this is your next expense you should add to your monthly living costs in USA.  
Typical the housing for rent is always unfurnished and you have to sign a contract for at least six months. Therefore, at the beginning it would be best if you found something else. For people in such situation, emerging in the city without all of their personal belongings, ideal are ready and nicely furnished apartments, where you can stay only a month. For the comfort of having beds, chairs and a table from the very beginning you will have to pay a lot more - min. $ 2000 per month, but at least you'll have the time to find a flat, a house or an apartment at an acceptable price. A temporary accommodation will give you also the time you need to gather or to find some furniture for you new house unless you were shipping furniture from the UK to the USA.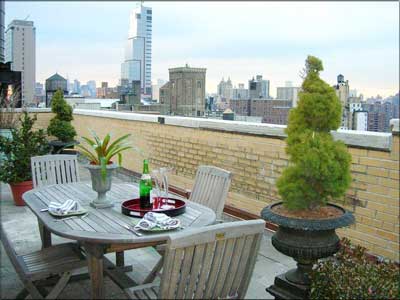 Finding an apartment is a real pain and it is quite tiring as you have to travel there and back to view the houses on the offer. In a nutshell, we can say that the rental prices are constantly going up, and some of our clients are now having trouble finding a one-bedroom apartment at a price of less than $ 1,300 per month.
However you should know that houses in the U.S. are much larger than studios or apartment in the UK. Usually they are around 40m2 and you should be able to find some for around $ 950 per month. By signing an agreement, pay attention to whether the price includes water, waste and sewage removal.
We strongly advise you to negotiate the house rental contract with the landlord so that all bills are included in the rent price; otherwise your bills might unpleasantly surprise you. Please note that the cost of renting a living space will be your highest living cost in the US.
The electricity will cost you about $ 20-25 US Dollars for the internet you will have to pay about $ 50.
I will not talk about the shipping costs to the USA here. Luckily, IKEA is everywhere :). And of course there is Craigslist, where you can find a lot of cheap used furniture. If you a good shopper you can even get them for free. You will have to organize the transport though.
Public and private transport
It is said that to live in the USA you will need a car so it is a potential monthly price to be added to your living costs.
However this is not true in some cases. In bigger cities like Sydney, Melbourne, Canberra and many more you can get on foot or by public transport almost everywhere. The public transport will cost you $ 2.25 or $ 2.50 per single trip depending on the time of day.
And if necessary, the entire city is crowded with ZipCary - cars for rent at affordable prices.
If you can't really survive without a car, you should get prepared for additional living costs.
Although the gasoline is fairly cheap ($ 3.6 per gallon, despite rapidly rising prices is still a lot cheaper than in the UK), the parking spaces are horrendously expensive.
The parking space at your apartment will cost about $ 80 however somewhere around your work it will be probably $ 220 per month. In addition to this there is also the insurance cost which will vary depending on your age and the number of years you have hold the driving licence. It will also depend on the car but you should be looking at the cost of $500 - $1500 per year.
The medical care and insurance
Since we have mentioned the key word 'insurance', it's time to let you know a bit about the medical care. Really you do not want anything to happen to you if you do not have the health insurance. The bill, which you will get could instantly give you a hart attack, and cause another visit in the hospital.
Just to give you an example, one of our client have received a bill for the head x-ray for the amount of $ 3,000. He has a very good insurance, so he had to pay only $ 90. The health insurance is essential and it will reduce you living costs significantly if you get injured or ill. Some of the USA states offer a fairly good package of medical insurance for residents which annual income does not exceed the set threshold. Unfortunately to become a resident you have to legally live here for at least a year.
If you have a job, you do not have to worry about the insurance. Every employer has negotiated and signed an agreement with one of the medical service providers. You just have to select the best plan and pay premiums.
The food
The final living cost and unfortunately not the cheapest one is the food. If you are alone, it is possible that it will be more profitable to you to buy food than to prepare it yourself. The lunch will cost you in the region of $ 6 - $10. For the dinner in the restaurant you will have to pay about $ 15 upwards (depending on the location, the kitchen and quality of the restaurant).
If you choose to prepare the food on your own you will spend more if you want to eat a good and healthy food. You need to be aware there is a lot of cheap food which will help you to save on your living costs in the USA – however your health, body and the mood will suffer.
To give you a better idea of how much an average USA family spends on groceries each month we have asked some of our clients living in America. So the figures are between $550 and £800.
All main living costs added up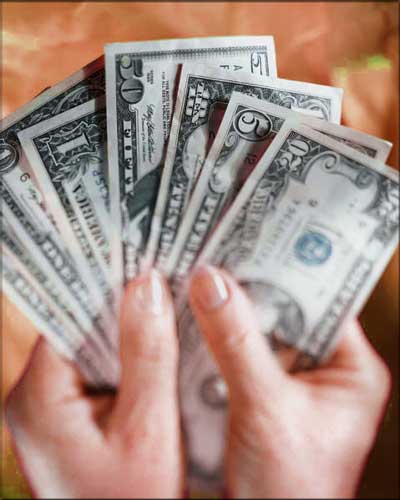 Now is time to add all living costs up:
Ticket: $ 800
First month in a furnished apartment: $ 2,000
Health insurance premiums + one visit to a doctor: $ 100 + $ 150
10 transport tickets: $ 25
Food: $ 600
2 days car rental - $ 150
Total living expences: $ 3825
Please note that these are not all living costs and in addition the figures shown are to a large extent very approximate. The total of living costs concerns just the first moth in the USA and it is very likely that it will increase rather than diminish.
You can assume that your monthly living costs after the first month will drop to about $2300.
Contact moving companies to obtain a free estimate.