How to Choose a Right Hand Luggage?
When it is time for you to travel for any reason, you will surely require a hand luggage. There are certain items that you should always have with you such as your travelling documents, certificates and certain personal belongings. These items are better put in hand luggage. Most airlines may allow you to board their planes with small hand luggage. Even if you are not allowed to board a plane with any luggage, it is still important that you have a hand luggage for packing of items that you will need immediately you arrive at your destination.
Hand luggage is available in a number of types. The availability of various types, designs and styles of hand luggage coupled with other factors make it difficult for travellers to make a choice. Whether you are looking for hand luggage for your vacation, weekend visit, UK to USA moving or for any reason, this article is meant to offer you some useful advice on how to go about it.
Consider the luggage size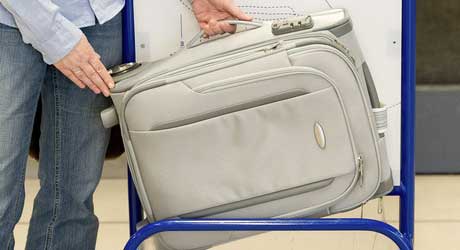 It is not every luggage that can be categorized as hand baggage. There is always the maximum carry-on size allowed by most airlines.
So, if you are looking for a hand luggage, you should consider the maximum carry-on size allowed by the airline that you want to board. If you buy a size bigger than the maximum allowed, you may not be allowed to go in with it and arrange baggage shipping with a third party company.
This is why it is important that you consider the size of a hand luggage before you buy. The maximum size of hands luggage allowed by most airlines is 45 linear inches. Some airlines may allow sizes lower or higher than this. So, find out what is allowed by the airline you want to use their service if you are travelling on air.
Hand baggage types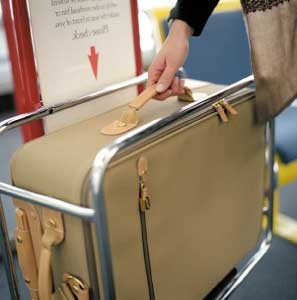 Hand luggage as it has been said above is available in a number of types. Now that you have known the legally accepted size, you can now select the type that will suit your best. Some of the popular types are backpacks with rolling ability, two and four wheels hand luggage, backpacks without any rolling feature and others.
Each of these types of hand luggage has its benefits and drawbacks. There are a number of factors to consider before you choose a particular type. One important factor to consider is your convenience. Comfort should precede other factors since you are the person that will carry the back.
Another factor that you should consider before you choose a type of hand luggage is what you will use it for. Are you using the bag for a picnic, adventure, weekend travel, overseas travel or for shipping to USA from the UK? Are you going to fly or travel on road with your personal car? These are some of the questions that you should ask yourself in order to determine which type will suit you best. If you are going for a picnic or adventure for example, a backpack hand luggage should be a good option for you. It will allow some freedom to your hands.
Another factor that you should consider when deciding on the right choice of hand luggage is what you will be packing inside it. If the items to be packed inside the bag are heavy, then you should consider buying a rolling or wheeled hand luggage for easy mobility. Of course the hand luggage is not the only choice if you are about to send a bit more baggage you may consider using moving boxes.
Quality of the baggage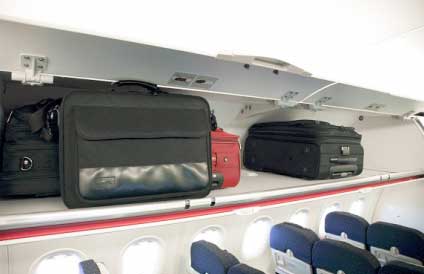 It is always good to buy quality hand luggage especially if you are travelling more often. If you buy an inferior hand luggage, definitely, you will soon replace it.
But if you buy a quality hand luggage, you are going to use it for a number of times and it will still serve you. You may pay more at the initial time but you will gain value for your money. The high durability of the bag will compensate for the high cost.
Determining the quality of a hand luggage may be tricky because it does not depend on exterior look.
One factor that determines the quality of a hand luggage is the material used in making the luggage. Pure leather hand luggage for example will last for ages because of the durability of leather used in making it.
Another factor that determines the quality of luggage to a certain extent is the maker. Some makers are popular and are known for quality products than others. So, look for a popular brand.
Other baggage features to consider include:
visual appeal
the style of the bag
internal capacity of the bag (is it compartmentalised)
features available in the bag
the above are some of the tips that you should apply when you are other there to buy your hand luggage
There are plenty of good examples why using the hand luggage is so popular for shipipng goods.